---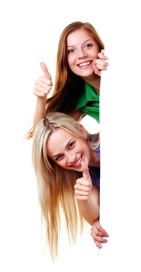 ---
Chocolate Products
Truffles
Fudge
Dark Hot Chocolate Bombs
Orange Segments
Fortunato No 4 Dark
Fortunato No 4 Milk
Chocolate Flakes
Chocolate Buttons
Indulgence Wholesale
Sydney, Central Coast, Newcastle and the Blue Mountains
NSW Australia
Welcome to Indulgence Wholesale, Sydney. Quality gourmet food and berverage products, wholesalers to Sydney.

At Indulgence Wholesale, based in Sydney NSW, we pride ourselves on sourcing and supplying only the best quality gourmet food and beverage products for our customers. Ensuring you have everything required to keep your valued clients happy.

As a boutique food and beverage wholesaler and distributor to Sydney, with over a decade of industry knowledge, we strive to deliver personally to you and feel in touch with your food service needs and expectations.

Passionate about cafe and restaurant food we endevour to continue to bring new exciting products as they become available in this ever growing hospitality industry. If you have a particular product you are requiring or are interested in for your cafe, restaurant or other establishment please let us know and we will endevour to organise distribution accordingly.
Food wholesalers delivering to Sydney, Central Coast, Newcastle and the Blue Mountains NSW Australia. Indulgence Wholesale has you covered with all your gourmet cafe and restaurant distribution needs.
Please contact us for further distribution, wholesale and delivery information.
---
Products
| | |
| --- | --- |
| Belgian Chocolate Skills & Tasmania's fresh clean climate combine to create the supreme chocolate experience. | The House of Anvers, Tasmania |
More gourmet food and beverage products coming soon.
---
Selling to us
Do you have a product you have just created or are looking to be distributed in Sydney, Central Coast, Newcastle and the Blue Mountains?
Read more here.
Indulgence Wholesale
Quality Gourmet Food
and
Beverage Products
Copyright
© 2015-2016 Indulgence Wholesale, all rights reserved
Serving Sydney, Central Coast, Hunter Valley, Newcastle and the Blue Mountains NSW Australia.
Website designed and developed by
MaoWebstyle